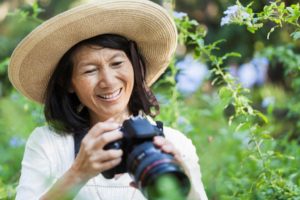 People living with dementia who are under the age of 65 years may be eligible to access support via the National Disability Insurance Scheme (NDIS). Whilst it is not currently available in all areas, roll out of the program across Australia is expected by 2020. For more information visit the NDIS.

 1800 800 110
The NDIS aims to support people with permanent and incapacitating disability (of non-traumatic origin) via an individualised support plan that is tailored to their goals, personal circumstances and disability support needs. The NDIS is not a health scheme. Rather, the NDIS funds disability support and a range of related services designed to maximise the independence of a person with a disability.
NDIS staff determine the level of necessary supports based on a 'Support Needs Assessment'. The types of support include personal care to support an individual in their home or the community and supports to assist people with disability to participate in social, community or vocational interaction without relying solely on a carer.
Note: Once a person with young onset dementia is over 65, they may transition to government programs for people aged 65+.
Planned Respite
Planned respite is not currently a service type supported within the NDIS. Support for carers is referred to as 'Support for Sustaining Informal Supports'. These services are provided to support carers in their role and include services such as replacement support, residential respite, in-home support, and assistance to access community activities. The level of support provided is determined by the level of support required from carers.
Costs
Currently recipients of the NDIS are not required to make a financial contribution to the costs of their services.
Eligibility
Screening and eligibility is via the NDIS, however services have only been rolled out in a limited number of regions in Australia, meaning many people with dementia under the age of 65 may still need to access their supports via My Aged Care. Visit the National Disability Insurance Scheme to check the roll out areas and your eligibility. There may also be local services and agencies that provide carer support programs so check with your local dementia advisory service, general practitioner or health service.
What happens if we already receive services?
If you are currently receiving services (eg. via the Department of Social services or your state based Aged and Disability service providers) then you will be among the first to be assessed for transition to the NDIS when it is rolled out in your area. If you or your family members'/friends' needs change or you want to consider different or additional services, you can contact the NDIS to have another assessment.