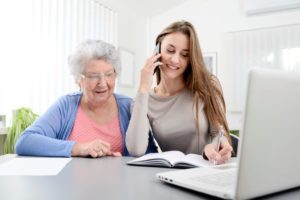 This new, innovative research project is exploring the most effective way of providing education and support for carers of people living with dementia to use respite. The program is helping carers to:
Work towards their personal goals
Learn more about respite services and strategies
Understand and navigate the respite services system.
The online program is based on the ReThink Respite program run in the Illawarra Shoalhaven region during 2016 which was positively received by carers. Here's what carers said about the ReThink Respite program:
'[It] gave me encouragement, direction and confidence to face our future life's journey.'
'[It provided] confidence to organise respite services'.
Who can be involved?
NOTE: Enrolments for the ReThink Respite Online program closed on 15 April 2017.
Carers of people with dementia who have an interest in learning more about respite services and strategies. Participants need access to the internet and basic internet experience.
What is involved?
Completing 2 x 20 minute online surveys and up to 10 x 1 hour weekly online sessions at a time convenient to you.
Goal setting and motivation building activities, as well as information about respite services and strategies.
Your program may also include coaching and peer support in an online forum.
For more information:
Contact Dr Liz Cridland via email: liz_cridland@uow.edu.au.
This project is funded by an Alzheimer's Australia Dementia Research Grant.