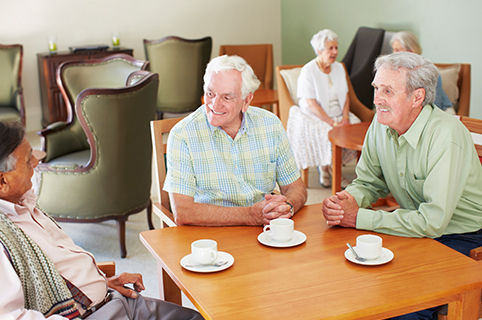 Choosing the right residential respite service will help you feel confident that the person with dementia is in a safe environment that meets their needs.
Location and availability are two of the first things to consider. For residential-based respite in your area visit  Find-a-service at My Aged Care and enter your postcode. The following questions may help you choose the most appropriate residential respite:
What is the training and level of experience of staff?
What experience do staff have with clients with dementia?
Does the service provide transport services?
What activities will the person with dementia take part in?
How can the centre meet the specific needs (such as cultural, diet, behavioural, medical) of the person with dementia that you care for?
Does the centre undertake 'outings' or day trips?
What is the cost of services? If so, how is payment organised?
What procedures are in place for emergencies?
If possible, spend a day at the service you are considering so you can get a 'feel' for the people and environment. During this visit, take the Residential Respite Checklist to help you decide if the service is right for you and the person with dementia.