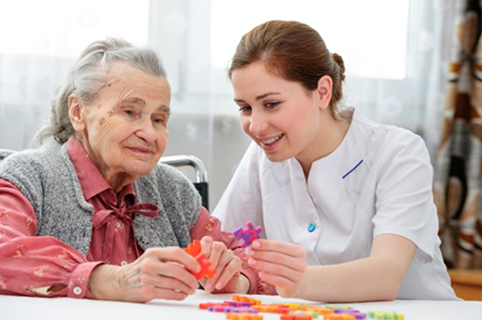 People with dementia can attend centre-based facilities to participate in enjoyable activities and socialise with peers.
Watch the video of local people living with dementia and their experiences of centre-based respite:

Some centres cater for a range of individuals (e.g., aged, individuals with disability), while others are exclusively for people with dementia. Some services include transport to and from the facility, while private transport is necessary for other services.
Typical activities at centre-based respite includes:
Arts and crafts (e.g., painting)
Gardening
Story/poetry reading and writing
Cooking
Quizzes
Listening to and playing music
Singing and dancing
Physical activity classes and outdoor games
Movies
Some centres have 'specialised' activities, such as a 'Men's Shed' which are workshops allowing clients to engage in woodworking and handicrafts.
For centre-based respite in your area visit  Find-a-service at MyAgedCare and enter your postcode and click the centre-based respite button.