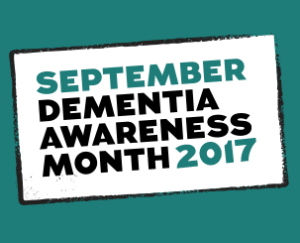 Dementia Awareness Month – September
The purpose of Dementia Awareness Month is to encourage Australians to become dementia-aware, have a better understanding of what it is like for a person to live with dementia, and ultimately  create communities where people with dementia are supported to live a high quality of life with meaning, purpose and value.
The theme for 2017 is You are not alone and the main activities will be a series of seminars with international and local dementia experts and keynote speakers.
For more information visit the Alzheimer's Australia NSW Calendar of Events.